Would you like to make a difference in someone's life in a rewarding job as a Caregiver?
Tired of unstable, fluctuating hours each week? Want Stability in work hours and steady paycheck?
We offer a great Full-Time Guaranteed Weekly Hours Caregiver job for you! 30, 35, or 40+ Hours each week.
From our Training and Education Center located in the Cincinnati/Blue Ash area, We assist Seniors with In-Home Care in the Greater Cincinnati and North Warren County areas including all of Hamilton County and parts of Butler, Montgomery, Warren, and Clermont Counties.
Our office is centrally located and we work to place you with Senior clients near where you live.  We are not a nursing home or facility…we assist Seniors at their home.
Tender Hearts at Home is constantly looking for individuals who truly love seniors.
We are constantly looking for compassionate, caring and dependable caregivers who are interested in making a difference by providing in-home, non-medical care to the elderly and chronically disabled. Many of our caregivers develop long-term, satisfying relationships with our clients.
We provide a supportive, family environment, where an individual is recognized for his or her talents, and is challenged to grow beyond their comfort zone. Tender Hearts at Home is one of the Southwest Ohio's & Northern Kentucky's leading non-medical private-duty home care service providers so you will have opportunities for training, education and career path options that many companies can't match.
Starting Pay ranges from $11-$12/Hour Plus Performance/Travel Bonuses, Time and a Half Holiday and Overtime.
We have designed our home care approach to provide our staff with all of the skills necessary to be successful.
If you have the following characteristics we would invite you to apply:
Warm, Compassionate, Caring, and Patient.
Must be a minimum of 21 years of age
Dependable and desire to work a set schedule based on your availability
Enjoy working with people, especially the elderly
Clear criminal record check
Clean driving record, valid driver's license, and proof of vehicle insurance.
Clean Drug Screening
Able to use GPS and mapping software from smartphone or computer
Your Own Reliable vehicle
Must successfully complete required initial training
Must successfully complete required at hire Orientation training
Must successfully complete required On-Going training while employed
BENEFITS:
Flexibility in hours matching your availability
Paid Time Off
Company Retirement Savings Match Program for all employees.
Generous Bonuses
Paid Online, Hands-On, and Classroom Training
Attractive hourly pay rates for this type of work…some of the highest pay in our region.
We are a 100% Private Duty Care Company which means our Caregiver visits are longer visits….less driving (visits are 3-8 hours long) and are One on One care.
Ongoing education
Coaching & teaching to give you the support to succeed
Performance based raises annually
Recognition and appreciation for your efforts
If you believe you would make an exceptional caregiver we would love to hear from you!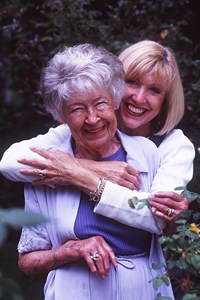 How to Apply:
Please complete the online application to apply to Tender Hearts at Home Senior Care as a Caregiver.
Questions? Call our Staffing Team at 513-827-2445 anytime Mon-Fri 9a-3p
We are a Leading Independent, Private Duty, Family Owned Home Care Company in Southwest Ohio and Northern Kentucky.
Our Training and Interview Center is located at 4243 Hunt Rd. Suite 100
Blue Ash, OH 45242